Club Wide Functional Player Development Camps- Monday-Thursday 5:00-8:00 (Friday serves as a rain date)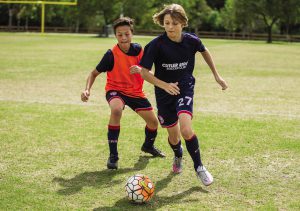 SS360's Club Wide Functional Player Development Camps develop players technical and tactical abilities specific to the situations they face in each game.
Daily Camp Schedule
5:00-6:00  Rapid Training Technique of position specific techniques that relate to the tactical concept of the day.  4:1 work to rest ratio.
6:00-7:00 Functional Training of playing positions on the tactical concept of the day. 2:1 work to rest ratio.
7:00-8:00 Match Play (goalkeeping, defending, and attacking groups combine and play 7v7, 9v9, 11v11 games.)  4:1 work to rest ratio.
Curriculum
Tactical Concepts are determined after consultation with the club director and team coaches of participating teams.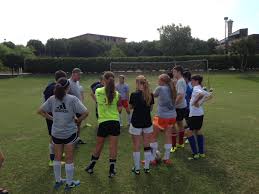 They include: attacking with width, getting behind a team, attacking through the middle, transition, defending in the attacking third, building out of the back, defending width, locking down the middle, shot stopping, distribution, controlling the box, diving.
Coaching Staff: Coaches will hold experience working with the age group and hold a National Coaching License.
Players Registration Options
Players register for one of three groups that are being offered.  They can register to participate in the goalkeeping section, the defending section, the attacking section depending on their main soccer position.
Camp Schedule
Camps are offered to clubs by request for soccer teams in the following age levels for the 2018-2019 soccer year:
2008 (U11), 2007 (U12)
2006 (U13), 2005 (14)
2004 (U15), 2003 (U16)

Contact John Dingle at john@mdsoccer.com
or 443-851-0844 to learn how your
club can hold one of these camps.