We provide coaches with an electronic version of our coach manual for free to each coach that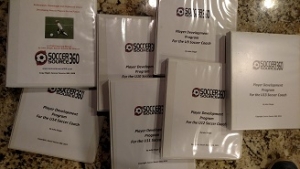 request one.
Each age-specific electronic coach manual is delivered to the coach's inbox and can be downloaded onto a computer. Each manual has four sections:
Call to Action
Importance of Improvisation
Technical Lesson Plans
Tactical Lesson Plans
These manuals cover the curriculum for the age level and demonstrate how coaches need to work to keep all activities relating to the game.  Send an email to john@mdsoccer.com to request a free electronic coach manual.  Be sure to let us know the age group coaching manual you would like.  We have coaching manuals from U5-U14.