SS360 Juniors   "More than a soccer program for 3, 4, and 5 year old boys and girls."
Soccer Source 360 has drawn from fifteen years of directing and coaching 3, 4, and 5 year old children to form a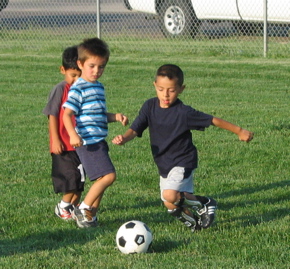 unique program, SS360 Juniors.  Soccer Source 360 director, John Dingle, past work designing soccer programs for this age group was recognized by Howard County awarding him the Celebrating Success in Child Care and Early Childhood Programs Award.
SS360 Juniors will hold classes this spring in two locations in Frederick County from 9:00-10:00, 10:00-11:00, and 11:00-12:00.  A link to Frederick County Parks and Recreation registration will be added when available.
The first location will be Ballenger Creek Park and run from April 22-June 17 taking off during the Memorial Day weekend.  The fee will be $85.  We are waiting to hear about the 2nd location from Frederick County Parks and Recreation.
Each class will:
Be Limited to twelve children
Last eight weeks
Have a lesson plan drawn from meetings with early childhood educators
Be assigned a qualified coach that will be present each week
Include a SS360 Juniors Shirt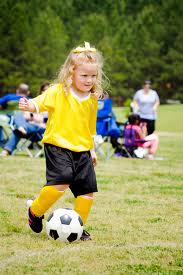 We use a holistic approach to coaching.  Soccer lessons will be centered around a theme.  These themes will include: patterns, sharing, counting, and opposites.  Each session has an over riding principle of developing impulse control and compassion for others.  Sessions can best be described as organized chaos.  This allows players to go at their own pace, follow a guided discovery teaching method, and make their own decisions.
Each Session Includes
Time with out the ball- Fun activities and game used to develop large and small motor skills. Players will improve their agility, range of motion, balance, and movement skills.
Individual time with the ball- Fun activities and games are used to get players comfortable with the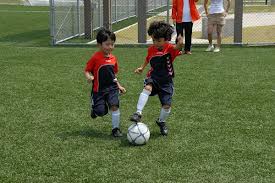 ball at their feet.
Imagination Time:  Age appropriate games, such as the fish game, the pirate raid, road driving, and the swamp adventure. This allows players to progress from previous stage to use ball manipulation activities for a purpose.
Game– puts players in a position to attack a goal while defending a goal. Usually done in a 1v1 format.